Session Information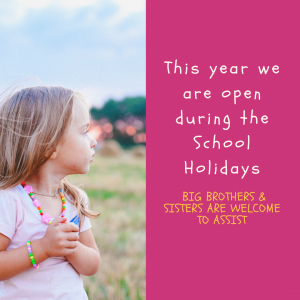 Bondi Beach Playgroups operate at two great venues: Wairoa Community Centre in North Bondi and Francis Street/Thomas Hogan Reserve*
Indoor and outdoor play equipment are available.
*Please note the Francis Street venue is not currently operating as we do not have a session leader. If you are interested please contact us.
You are welcome to come to any of the sessions and find one that suits you. You can visit up to two times before you are required to become a member of Playgroup NSW (free) and a member of our group. Our group offers a yearly subscription of $51 (in March each year)  and once you are a subscriber, you can come to as many sessions as you like. Casual visits are $2 per family.
Please check the facebook page each week for live updates.
Weekly Timetable

| Day | Time | Location | Age Group | Availability | Session Leader |
| --- | --- | --- | --- | --- | --- |
| Monday | 2.30pm - 4.30pm | Wairoa Ave | 0 - 5 years | Open from 14th Dec 2020 | Tahmina or Sarah |
| Tuesday | 2.30pm - 4.30pm | Wairoa Ave | 0 - 5 years | Open from 22nd Dec 2020 | Sarah |
| Wednesday | 9.30am - 11.30am | Wairoa Ave | 0 - 5 years | Open | Mara, Alison, Carole or Terry |
| Wednesday | 2.30pm - 4.30pm | Wairoa Ave | 0 - 5 years | Open | Angela or Edwina |