May 2023: Celebrating our Change Makers in National Volunteer Week 2023
Did you know that Bondi Beach Playgroups is fully run by a team of parent volunteers?
The volunteers are all dedicated to creating inclusive and welcoming spaces for families to connect and play. They turn up, with their own children in tow, to open the doors and start the set up of the toys and resources. Each playgroup session welcomes children, parents and other carers, to meet, share and learn through play in an unstructured and supportive community environment.
Without our volunteers, we simply couldn't open the doors each week.
They are a wonderful bunch of people, and it's really lovely to see friendships forming as they work together. Some of our volunteers come to us as a pair of friends wanting to host a session together; others don't know anyone but can see that being part of a team is a great way to find friends in the neighbourhood. We host a volunteer-only playgroup each term so that we can get together and discuss ideas for playgroup, and also to enjoy the social connections we've made (both children and adults!).
Our team was recently featured on Eastern Suburbs Mums to honour National Volunteer Week and you can read more about us here . We've also featured a bunch of volunteer profiles over on our Instagram page. If you are interested in joining our team, you can find more information on our volunteering page.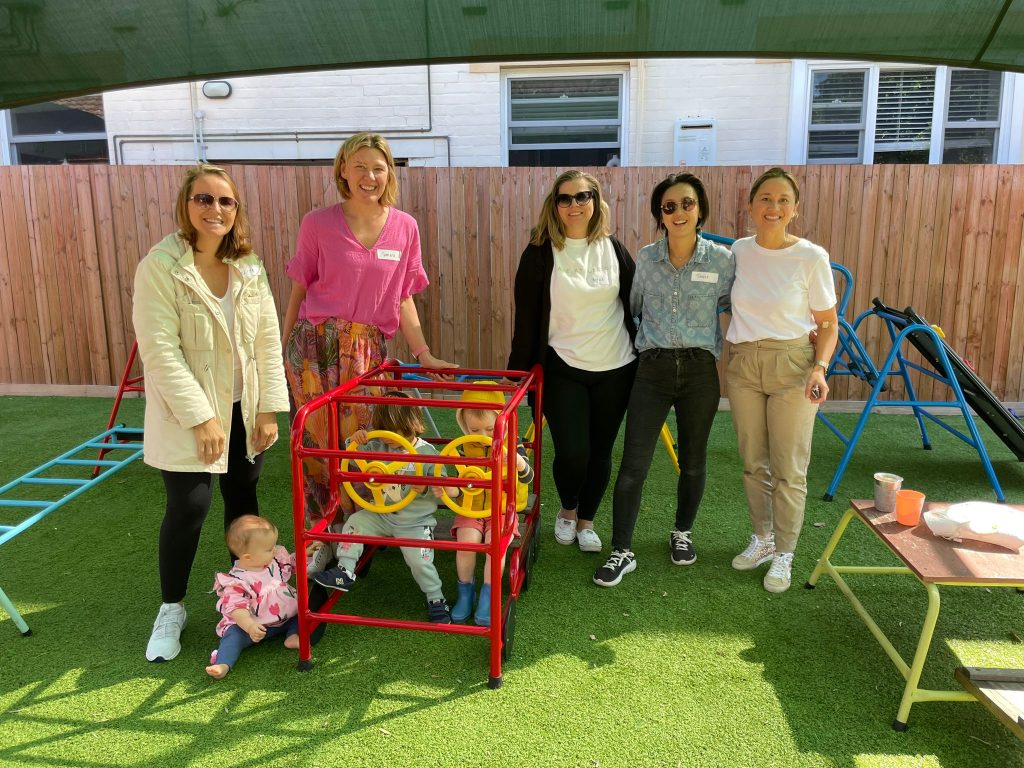 April 2023: Summer is over, the rain is here, but playgroup marches on!
We're often asked, "is playgroup on if it's raining?". Well, the past week proves the answer to that question is a resounding "Yes!". It was absolutely bucketing down for most of our sessions this week, so we maximised our indoor spaces and donned raincoats & wellies for the outdoor time. There were epic train set-ups (we're calling Petra at Wairoa the Train Queen!) and indoor obstacle courses (thanks Tom our school-aged helper for a cracking design). Playdough was super popular at Wairoa, it's always a great option for a rainy day. At Francis St, we got a bit muddy and foraged for worms & snails, and even built a "snail hotel" for our new little friends! We also set up some fairy gardens under the fig trees. It sure beats staying at home!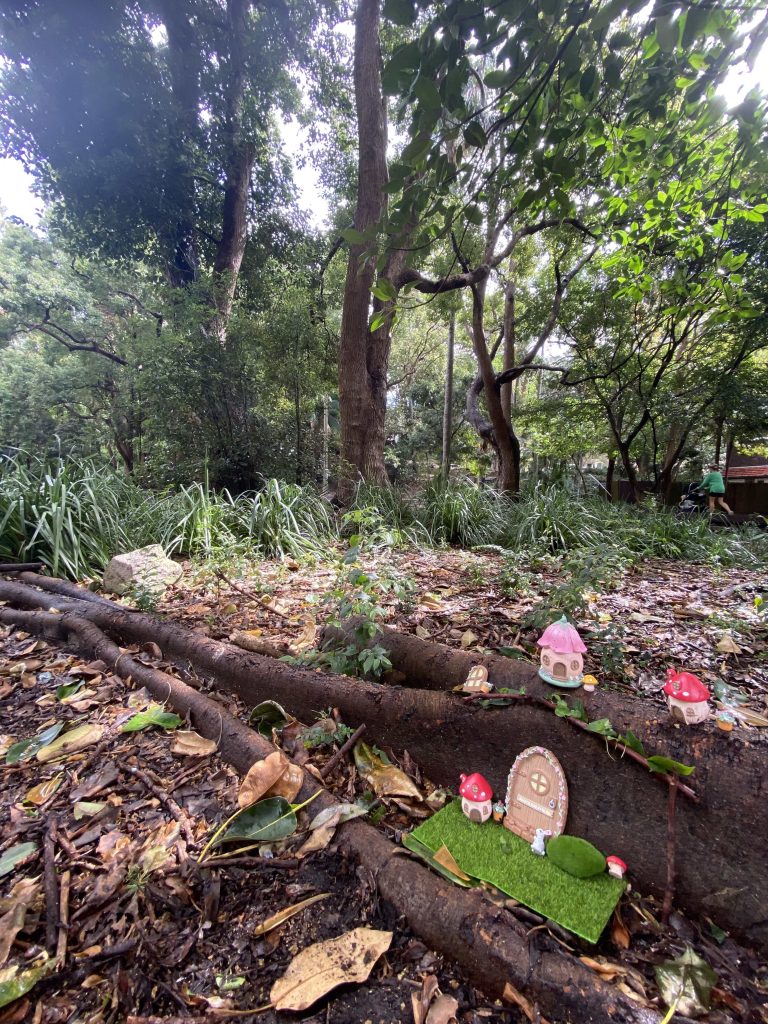 March 2023: Harmony Week Storytime with Waverley Council and Waverley Library at Wairoa Ave
Under sunny skies at Wairoa Ave, we welcomed new and regular play groupers to a morning of stories, craft and connection in recognition of Harmony Week. It was wonderful to see parents, grandparents, children and other carers gathered together to connect, share and play.
We are very grateful for Waverley Council's support of our playgroups – not just for special events like this one, but for ongoing financial grants and our wonderful venues. Special thanks to Nicole and Stella for not just your help in planning and organising, but being there on the day to welcome families to Wairoa Ave.
Of course, the stories were a highlight! Michael from Waverley Library sure can engage young children and inspire all of us to be storytellers. Waverley Library hosts rhyme time every week, and you can find the schedule on their website. It's the perfect complement to playgroup in your weekly routine!
Thanks also to Fiona and the Playgroup NSW team for support (and cupcake delivery!). They are always behind the scenes helping our committee and introducing new playgroup participants to our groups. Your help is very much appreciated by the Bondi Beach Playgroups committee.