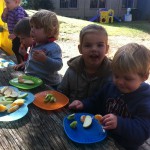 Frequently Asked Questions
What is a Playgroup?
Playgroup NSW, the peak body representing playgroups across NSW, is a not-for-profit organisation dedicated to supporting families and strengthening local communities through playgroups. We promote the importance of play and early childhood development. Established in 1972, Playgroup NSW supports individuals, groups and communities to start and maintain playgroups with insurance, resources, advice and support. Playgroup NSW receives funding from the Australian government to support community playgroups. Read more about Playgroup NSW.
Can I attend Playgroup if I have a baby?
Playgroups are for children from babies, toddlers and pre-schoolers. So, you can start going to playgroup whenever you feel comfortable attending with your child(ren).
Can I just take a look at a session?
Yes. We invite you to wander into any session that is not listed as full to find the one that suits you and your children best. Seek out the session leader when you arrive and they will be able to help you with more information.
Which session is best for me?
Each playgroup session is different, depending on the age of the children and the enthusiasm of the Mums/Dads attending.  Have a look at our session information to find one that suits the age of your child and speak to a session leader if you want to know more. Ultimately, it is best to just pop along and decide for yourself at which session you would like to become a regular attendee.
How much does it cost?
Our session fee is $2 per family which can be paid by coin or via Pay Pal.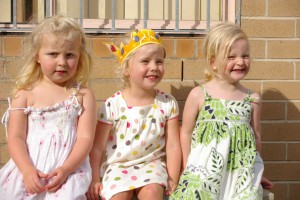 What do I need to do at a session?
Playgroup is fun and a great way to make new friends and help your children learn through play. But playgroup also relies on the enthusiasm and ideas of its members. Each and every person at Bondi Beach Playgroups is a Mum or Dad like you with little time and small children to look after. As an attendee, we expect you to actively get involved. That includes looking after your children, bringing out toys and helping to clean up at the end.  The more you put in, the more you get out of playgroup.
What do I need to bring?
Bring whatever you would bring if you went to a playground: hat, sunscreen, snacks…  Please remember: Playgroup is a nut free zone.  Toys are provided by Playgroup.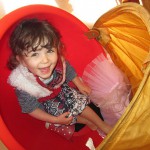 Can I start my own group?
We are always looking for volunteers to start a new group. Please check the session timetable for available session times. If you are interested in opening your own session, contact the Co-ordinator Angela,  info@bondibeachplaygroups.org.au.
Does my child need to complete their immunisation schedule before attending?
Playgroup NSW supports the National Health and Medical Research Council of Australia's recommendations that children should be immunised using the agreed schedule, unless there is a clear medical reason why this should not occur.
In line with the evidence about child and community wellbeing, Playgroup NSW strongly encourages parents to have their children immunised using the schedule provided by the NSW Ministry of Health. This is available on the NSW Ministry of Health Website:
https://www.health.nsw.gov.au/immunisation/Publications/nsw-immunisation-schedule.pdf
Please be aware that young babies, pregnant women and unimmunised children are at higher risk if there is an outbreak of a communicable disease. We recommend that they do not attend playgroup if there has been a suspected case of one of those illnesses at playgroup.
Can I hire the playgroup venues for a birthday party or for my business or social group?
Our venues are owned and run by Waverley Council. Bookings need to be made directly through Waverley Council on 9369 8000.